Women's Tank Tops Recycled Racerback Vest
Regular price
Sale price
$29.00 USD
Unit price
per
Sale
Sold out
FREE UK Delivery
Please OPEN & Check Size Chart
SIZE CHART

HOW TO USE THIS GUIDE:

NOTE: THIS CHART IS FOR T-SHIRTS / VESTS & HOODIES ONLY ~ SIZES FOR SHORTS AND BOTTOMS ARE LISTED ON ADVERT

MENS & WOMENS

 
DELIVERY INFO

FREE UK Shipping for all orders

Why Shopping with Us Makes a Difference!

Gymate is a designer brand with a mission. As a rising UK designer label, we're more than just fashion; we actively run a charity promoting fitness and mental well-being among young people. With each purchase, you're not just buying; you're making a difference. Be part of our journey towards positive change

We will deliver your goods via Royal Mail in 5-7 working days [please allow up 7-10 days]

Click For FULL Terms & Conditions

-- END --
PRODUCT DESCRIPTION

Our stylish women's tank tops Gymate designer logo vest are a great addition for your exercise workout or simply relaxing in style. Using Recycled polyester and ECO credentials, our stylish women's tank tops, features a more fitted style than standard taped neck design providing an extra element of style. These women's tank tops are made from 100% polyester with scoop neck design sweat-wicking lightweight fabric. With a racerback and curved hem, these women's tank tops are BSCI, DEDEX and WRAP certified. Our stylish women's tank tops are a high-quality addition to any outfit.

Material: 100% Recycled Polyester*

Weight: 135gsm

Details:

Sweat-wicking lightweight fabric
Scoop neck
Racerback
Curved hem
BSCI certified
SEDEX certified
WRAP certified production
SKU TR527

Colour information:

*Melange: 83% Recycled polyester, 17% Polyester.
Colour representation is only as accurate as the web design process allows.
Share
View full details
@media only screen and (max-width: 750px){ p { font-size: calc(var(--font-size-base) * 1px) !important; } }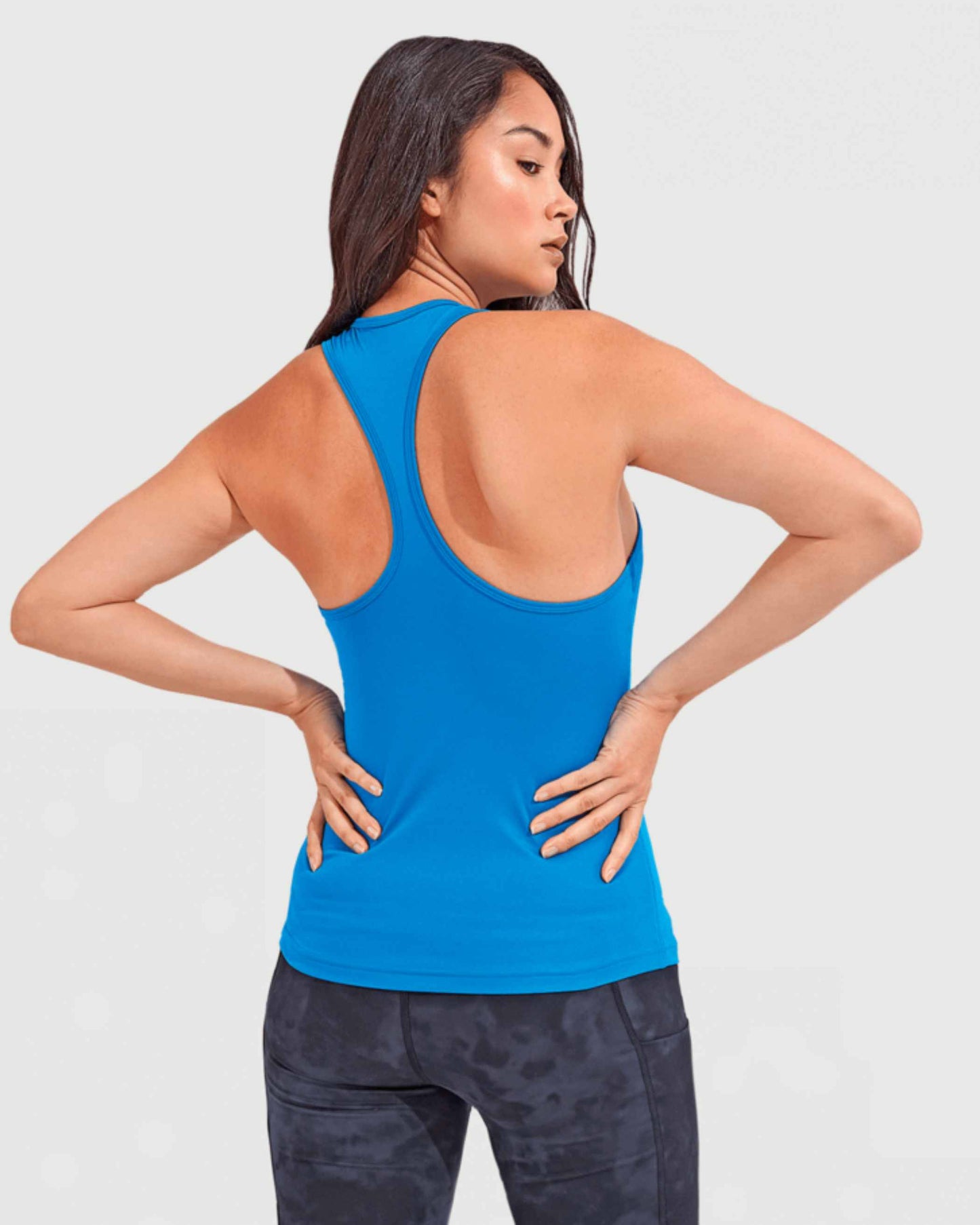 @media only screen and (max-width: 750px){ p { font-size: calc(var(--font-size-base) * 1px) !important; } }
@media only screen and (max-width: 750px){ p { font-size: calc(var(--font-size-base) * 1px) !important; } }
@media only screen and (max-width: 750px){ p { font-size: calc(var(--font-size-base) * 1px) !important; } }
@media only screen and (max-width: 750px){ p { font-size: calc(var(--font-size-base) * 1px) !important; } }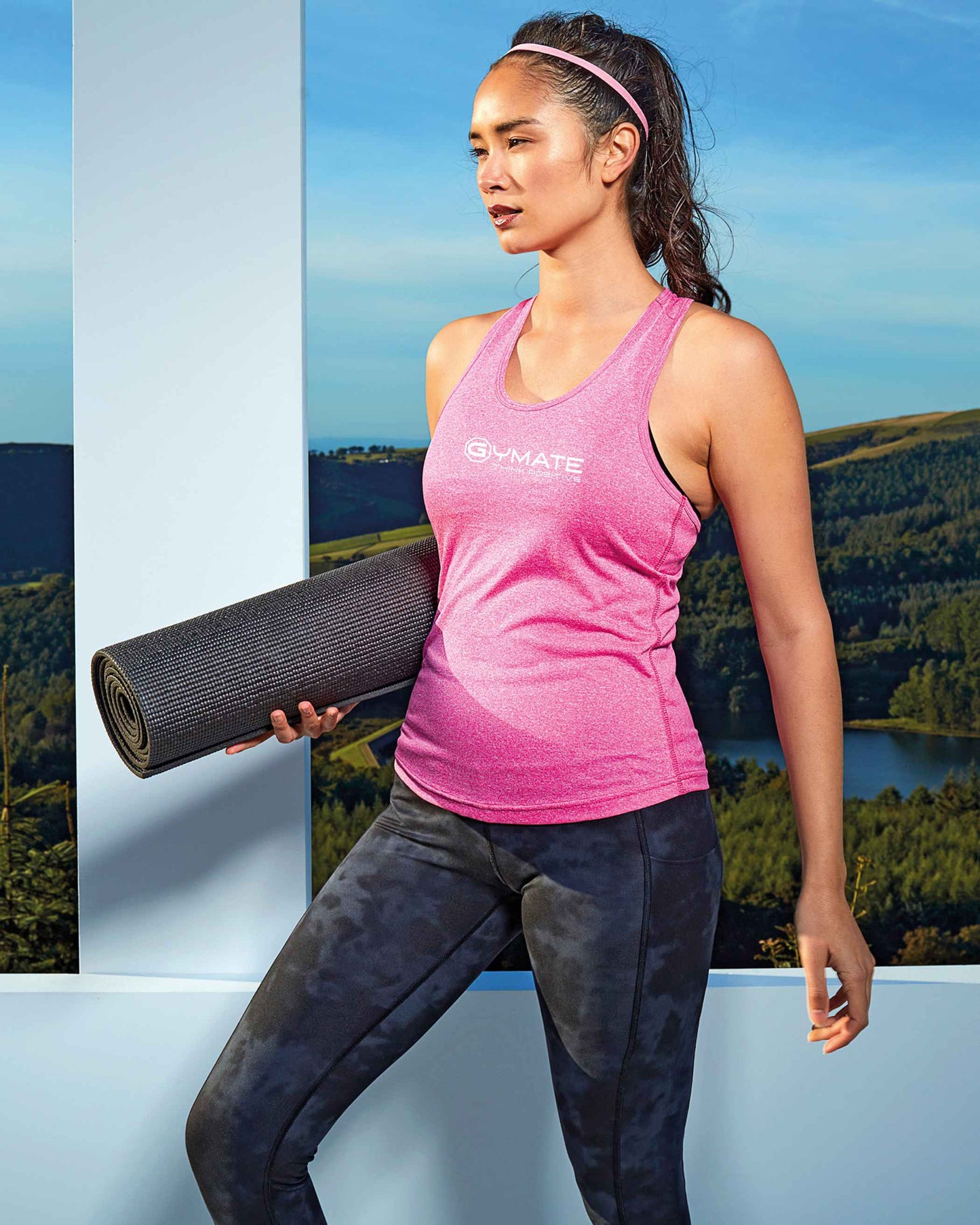 @media only screen and (max-width: 750px){ p { font-size: calc(var(--font-size-base) * 1px) !important; } }
@media only screen and (max-width: 750px){ p { font-size: calc(var(--font-size-base) * 1px) !important; } }
@media only screen and (max-width: 750px){ p { font-size: calc(var(--font-size-base) * 1px) !important; } }